Want to save reporting time?
Try Our Wastewater Site Recommendation Reports
Tricel has developed our free wastewater site recommendation reports tool for busy industry professionals. Quick and easy to use, all site recommendation reports are created in minutes and are accessible 24/7.
What's Included in the Report?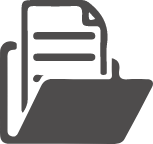 Reports include detailed manufacturer's reports for primary, secondary and tertiary treatment as well as a calculator to identify the correct pump requirements for each application (taking into account length of the rising main and the difference in head height).
Tricelsiteassessor.ie also gives access to all relevant and correct plant certifications and AutoCAD drawings for correct site layout plans.
The Wastewater Site Recommendation Reports generated are comprehensive and fully customisable, allowing each to be tailored to individual client needs while meeting all wastewater requirements for planning applications in Ireland. This 100% FREE tool is designed to streamline and simplify the process of developing industry-standard wastewater site recommendation reports.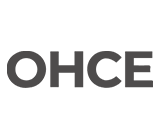 "OHCE use the Tricel Site Assessor for all of our planning applications…"
Oliver Higgins
Chartered Engineers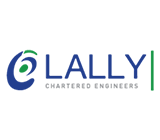 "The Auto CAD plans of the treatment units are particularly helpful when drafting sections."
David Lally
Lally Chartered Engineers
These bespoke and detailed wastewater site recommendation reports are constructed using the percolation test values (P/T) in your Site Characterisation form as well as the population equivalent (PE). Upon completion, reports can be incorporated directly into planning applications. All information provided complies with the Environmental Protection Agency (EPA) Code of Practice and all products specified are certified to European standards EN12566-3, EN12566-1 and S.R.66.
Planning Application in Ireland
Tricel is today one of Europe's largest manufacturers of wastewater treatment systems with over 60 year's industry experience and technical expertise. Specialists in the production of multiple wastewater treatment solutions for primary, secondary and tertiary treatment requirements for both domestic and commercial use.
Start saving time, create your FREE report today!
Wastewater Treatment Solutions
Tricel manufactures wastewater treatment solutions for primary, secondary and tertiary treatment requirements, including
Wasterwater treatment plants
Septic tanks
Puraflo modules
Sand polishing filters
Tricel wastewater treatment solutions are highly energy efficient, reliable and require low maintenance. All solution options comply with European Certifications EN12566-3, EN12566-1 and with the EPA Code of Practice.